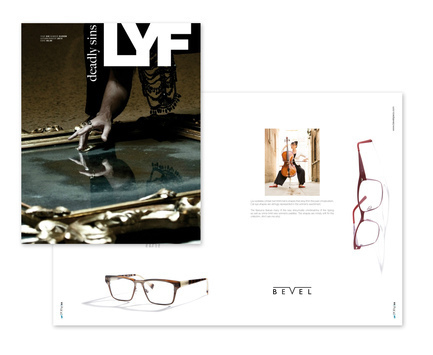 Bevel Fall / Winter 2014.
After 15 years of creating new collections at least twice a year, the challenge is to move forward without straying from what we do well.
The Fall Collection elaborates on the innovations of the Spring/Summer launch. Two new combination titanium and acetate styles are quintessentially Bevel—bold colors and mismatched, yet strangely working together in harmony.
Acetates. Our acetates contain two bold men's shapes that stray from past conservatism. Cat eye shapes are strongly represented in the women's collection. Vibrant new marble colors are unconventional and surprising.
Titans. The titaniums feature many of the new shiny/matte combinations of the Spring, as well as, a bold new women's color palette. The shapes are mostly soft for this collection; don't ask us why!
Inspired by the summer's world cup, the names of our fall collection are derived from futbol.