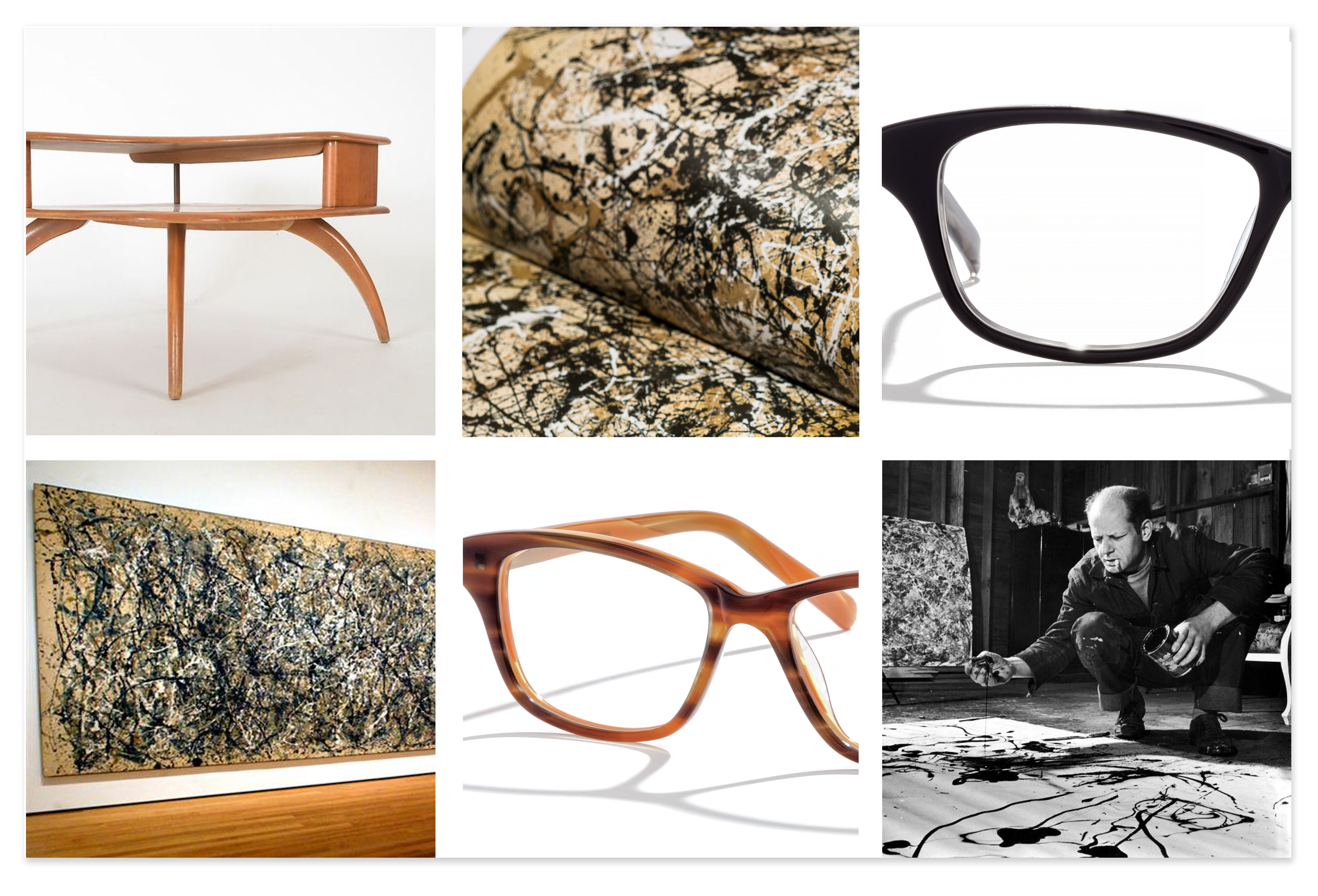 The Artist's Collection
The spring 2015 collection was named for artists. Jackson Pollock being a favorite. Richard Mewha finds inspiration in many places—furniture, architecture, museums, traveling. He finds it important to keep an open mind to everything around you. The Jackson frame was influenced by Pollock's art, color choices and flow of paint.
The Jackson frame was also influenced by the curves found in the 1940's Heywood Wakefield furniture which was popular during Pollock's lifetime.
Inspirations that spark creativity can come from anywhere at any time.